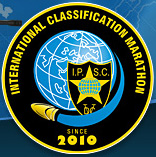 International Classification Marathon – it's a synchronous (taking into account the time difference in different time zones), correspondence International competition in practical pistol, rifle and shotgun shooting, during which the participants around the world perform the same exercises.
The results of all the shooters are combined in a general score sheet to determine the winners. The marathon consists of independent stages for each weapon (pistol, rifle, shotgun), and 3-Gun competition (shooting with a pistol, rifle and shotgun during one stage). Marathon competition is conducted under the rules of the International Practical Shooting Confederation.

Participation in the Marathon is open to shooters of all regions of the IPSC.
You can find more information here:
Join the International Classification Marathon! It's free!
There is no registration fee for participation in the Marathon. It is enough to organize match in your club using the Marathon Rules and provide results
Participation in the Marathon – is a unique opportunity to take part in International competitions and to compare your shooting skills with level of colleagues from other regions without going abroad.