The factory 870 magazine extensions were developed for military & LE use. The groove that the bracket's screw locks into isn't just a surface feature, it also creates a constriction inside the tube that physically stops the follower before the spring can become over-compressed.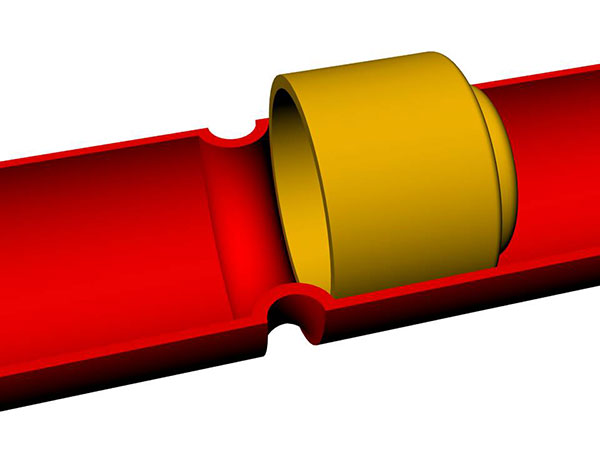 Smashing a magazine spring past its solid length can shorten its life, and sometimes the coils can hang up on each other and cause feed malfunctions. Obviously, you don't want either to happen in a fighting shotgun, so these extensions give up some internal space in exchange for improved reliability & spring life.
With most extensions, the length of a cup-style follower doesn't directly affect capacity since the spring stacks up inside the hollow follower, but with this follower stop, the space available for shells & the follower has a hard limit, so the longer the follower, the less room there is for shells. Since the Nordic follower was longer then the Remington, installing it cost you capacity.
The fact is, these extensions are specifically intended for use on fighting shotguns - all-steel construction, bayonet end cap, stiff spring, and prioritizing reliability over capacity. They will meet their rated capacity with the 2.75" 12ga shells that the military and most LE departments issue, but with 3" hunting magnums, capacity may be reduced by one round depending on the unfired length of the specific shells you're loading. Some 3" shells are crimped short enough to fit, but others aren't. If you want to go hunting with 3" shells and need an extended magazine, you'd be better off with a different extension.