I've made no secret of the fact that I think the
S&J Hardware followers
are the best on the market due to their high-end material, coloring, and design. However, the solid design of the 870 followers can reduce magazine capacity very slightly in some configurations.
Recently, S&J came out with a
cup-style Delrin follower for Mossberg shotguns
: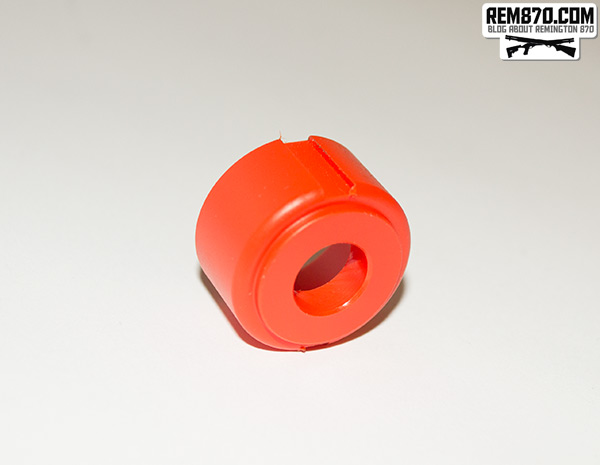 Has anyone tried one of these in an 870? If they're the right diameter, they could be a nice option for someone looking to wring every last millimeter of space out of an 870 magazine without a follower stop.