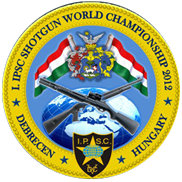 Place:

Apafa shooting-range Debrecen, Hungary. (GPS: N 47.5614, E 21.6543)

Date:

2012.09.19 – 2012.09.30

Level: V.

Stages: 30

Minimum rounds: 450

Entry fee: 350 Euro

Main match capacity: 600

Pre match capacity: 200

Divisions: Open, Modified, Standard, Standard – manual

Categories: Overall, Lady, Junior, Senior, Super Senior

Match Director: Géza PUSKÁS

MD Assistant: Károly KRIZSÁN

General mail:

sgws2012@ipsc.hu
The best shotgun competition of the year. Discuss it here.