Parts List:
Brownell's Aluminum Mag Follower
Carlson's 18.5" barrel
Magpul Forend
Mesa Tactical Urbino Stock
Mesa Tactical 6-shot Side Saddle
TacStar +3 Extension
TacStar Barrel Mag Clamp
Streamlight TLR-1
My decisions for parts were all thanks to the great reviews posted on this site so first let me thank all of the contributors for their great information!
Here is a picture of the 870 in it's original state: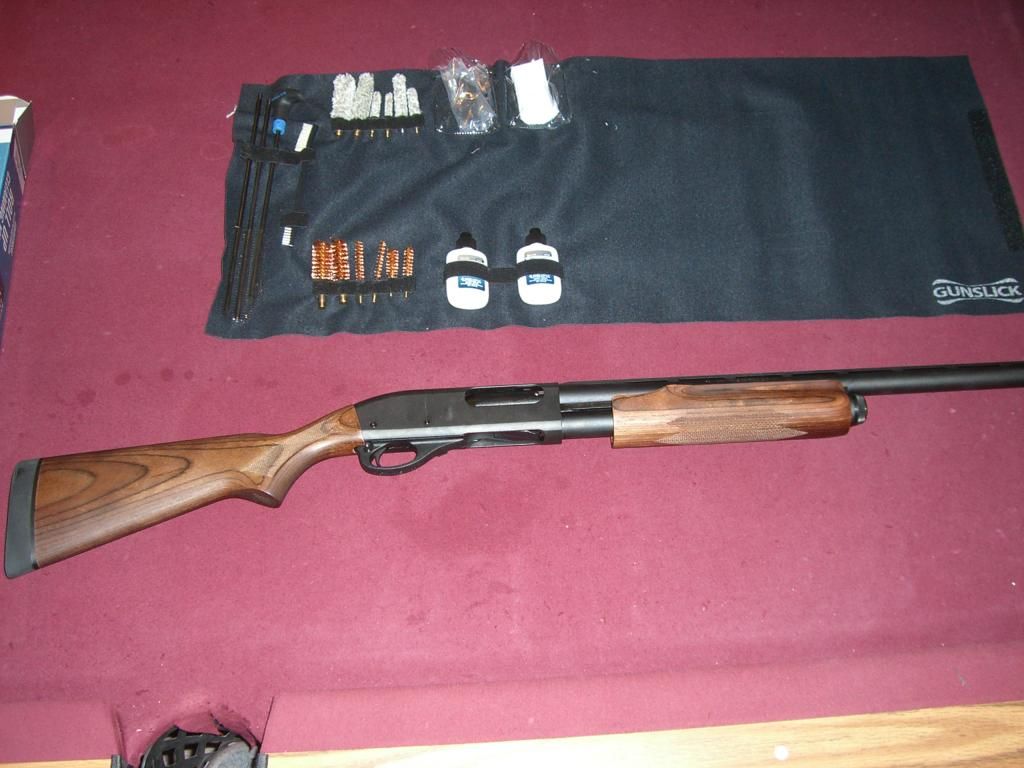 The first things I installed were the stock and the forend. The stock is very comfortable, the limbsaver is great. When shooting, I noticed the cheekriser kicked back a little too much so I lowered it all the way done and I am considering removing it altogether. I also wish the sidesaddle in the kit would have been the one that could attach to the stock, like seen in some other reviews. The directions from Mesa Tactical are pretty unclear. Definitely use Loctite when you screw the stock screw back into the receiver.
The forend went on without any hitch, huge plus for Magpul providing the tool to remove the castle nut from the stock forend.
The shell carrier went on easy and works very well. It is secured by replacing the pins on the receiver. It is very good at securing shells because of the included bands that run through the shell carrier. Also included is a pad that sits under the carrier to prevent scratching.
Next I installed the shorter barrel, mag extension, mag follower, clamp and light. The mag follower went in very easy, I did have to pop out the dents in the mag well in order for the follower to pass through the end of the mag well and into the extension. Extension is nice, went on very easily. As you can see, the extension ended up being longer than the barrel itself, but is not in the way at all. The barrel is also nice and light and went on easy. I didn't notice any problems while shooting.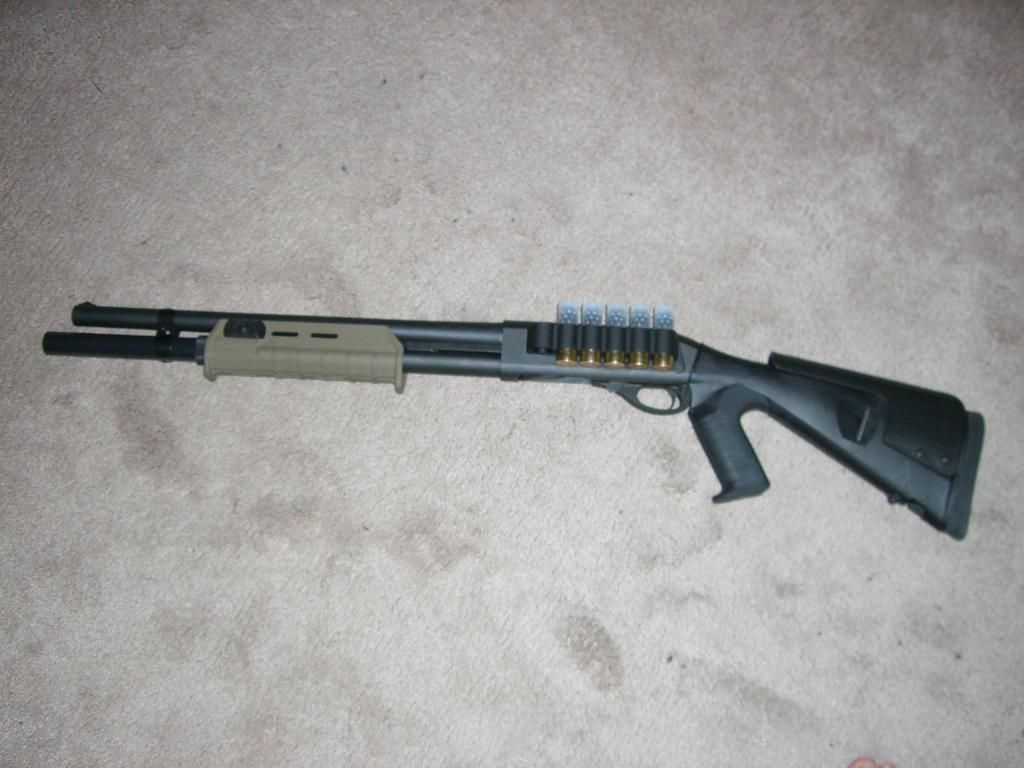 Here is a pic with the light attached to the forend, but came out a little blurry.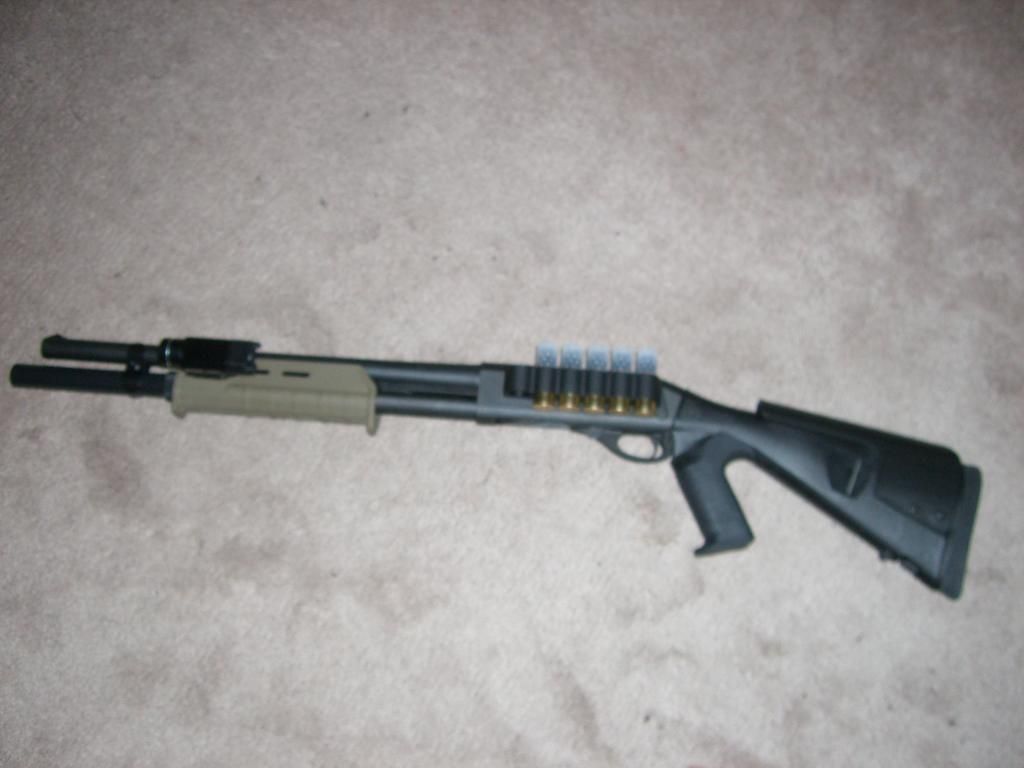 Thanks guys, let me know what you think or if you have any questions.