There are a lot of different things you can do on the range. I don't know if shotgun is popular in IPSC in USA but here in Ukraine we have many shotgun competitions.
You know that IPSC is sport but during competitions you have different shooting positions, here's an examle: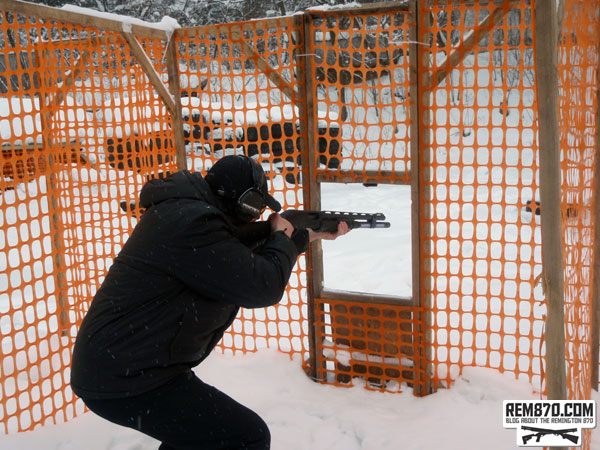 You need to reload fast, you have targets on different distances, so it is really good to learn how to shoot faster and more accurately. There are some interesting stages where you need to open the door and then shoot the targets or take unloaded shotgun from the table, load it and shoot targets.
Another good thins is shooting timer because you can't measure your results yourself.
Here are some of the drills you can do on the range:
1. Time of the first shot – shooting timer shows how fast you make first shot. It is very important to shoot fast and accurately. Start with your shotgun at a waist level. Try to shoot as fast as possible.
2. Load four shells and make a first shot - this way you will see how fast you load 4 shells into your shotgun.
3. Load eight shells and make a first shot – shooting timer will show how fast you load eight shells.
4. Make two shots – shooting timer has special "split" time which shows how fast you do follow up shots.
What you can do without timer:
1. Fire transition, shoot one target and then shoot second target on some distance (I will make a video showing how to do that correct).
2. Shoot from different positions: sitting, standing, urban prone etc.
3. Load and shoot.
Hope this helps