How mine started, it's the black one. Fresh from prison duty, it's late 70's Wingmaster. The ugly black one.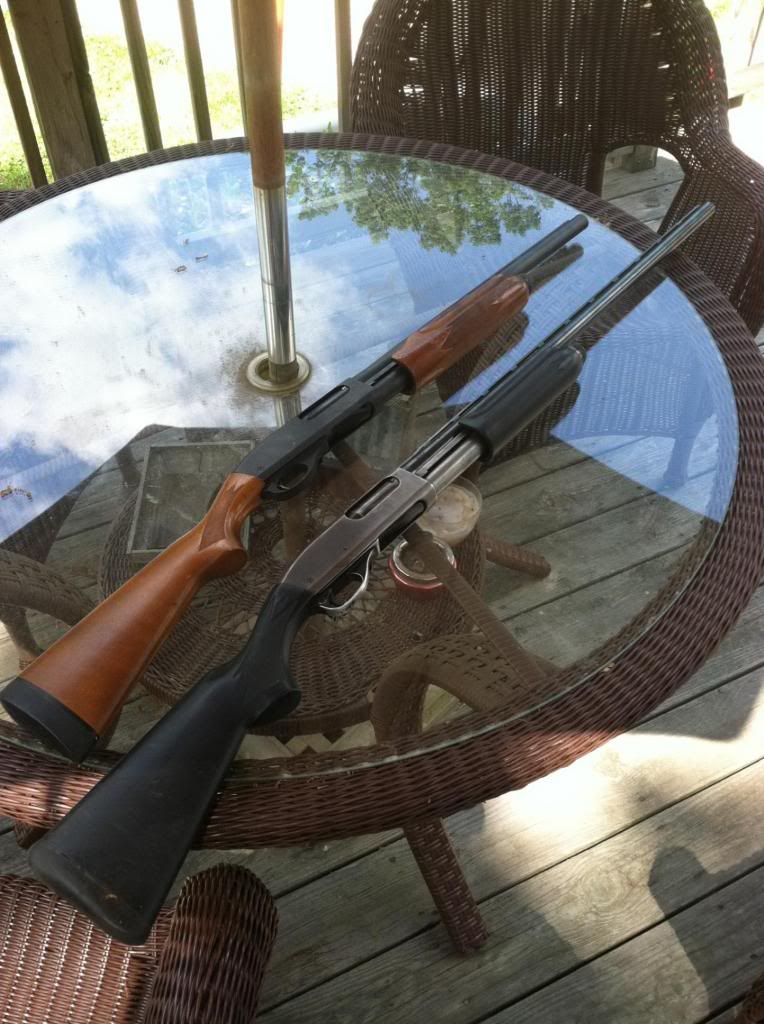 I added a lefty safety and Williams Fire-sights to the shortened (21.5-ish") barrel. Also added the Walnut stock that uses the shorter stock bolt (not police) and the Police foregrip. Was going to have it refinished, but I think it is just fine this way.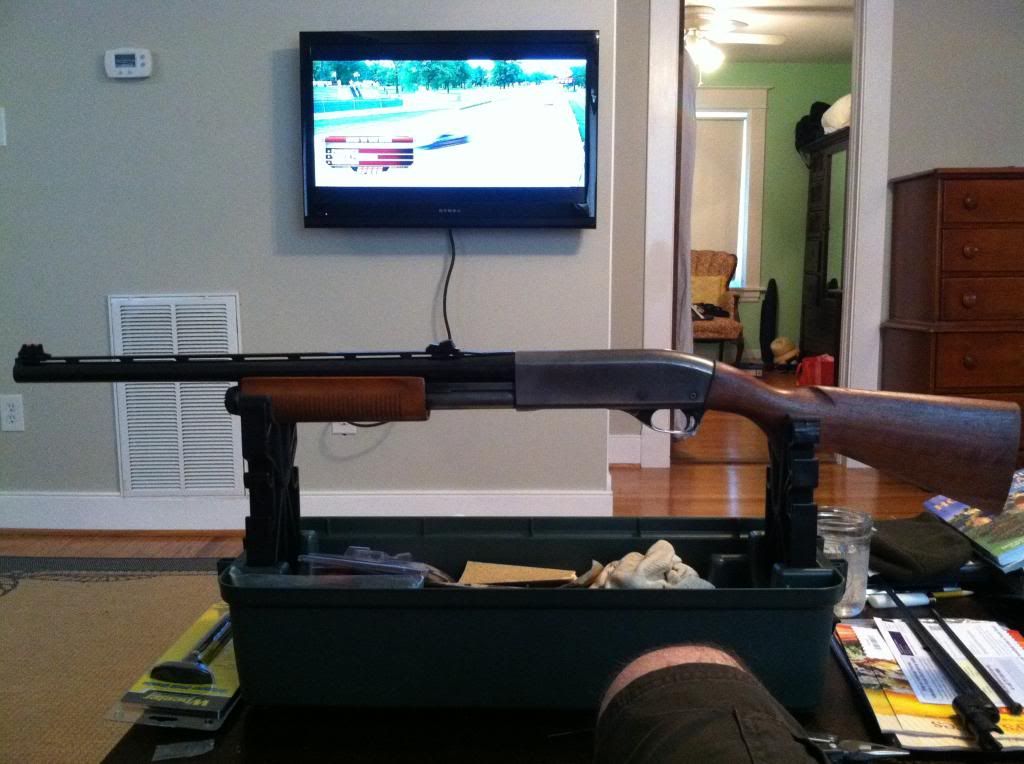 It will really throw the 7/8" high velocity 2 3/4 Sluggers real accurately. Only thing I would add would be a +1 or +2 mag extension, but I have a hard time with believing that I will get into a fire fght with anything that I can't win with 5 00 or some slugs.