Senior Shotgunner
Posts: 274
Joined: Tue Dec 10, 2013 7:52 pm
Germansheperd wrote:Here is the HD 20ga I built
Nice
Sent from my iPhone using Tapatalk Pro
---
Valued Shotgunner
Posts: 110
Joined: Sat Nov 24, 2018 2:42 pm
Thanks that 20ga was one of the first I built.
---
Here is my remington 870 in 16 gauge made only from 2002 thru 2005 this is the youth version which has a 23" VR barrel with factory installed REM CHOKES made on a 870 12 gauge express frame have installed a adult size stock with tru glo sights and remington recoil pad spacers and a limbsaver recoil pad also had a trigger job pulls at 2 1/2 lbs. with no creep and has a over travel screw adjuster also. This is a real fun shotgun to shoot. Also has a vang comp big button safety and MEsa anti rotating pin kit. Also a one shell extension tube
Attachments

20190524_164813[1].jpg (961.09 KiB) Viewed 329 times

20190524_164110[1].jpg (1.54 MiB) Viewed 329 times

20190524_164031[1].jpg (1.41 MiB) Viewed 329 times
---
This is my 870 express in 16 gauge made in 2002. It has a 23" vr barrel with Rem chokes it had tru glo fiber sights with a Nordic 5 shot mag extension and mag buffer it has Mesa Anti rotation pin kit and has had a trigger job trigger pull at 21/2 lbs. A factory Remington stock with recoil pad spacer kit making the lop at 14 1/2" and has a limp saver airtech recoil pad. The bolt has been updated with a vorquartsen extractor and a vang comp big button safety has been added also. I shoot rifled slugs and have a blast with it!
Attachments

20190526_224914[1].jpg (775.26 KiB) Viewed 313 times

20190526_224906[1].jpg (804.61 KiB) Viewed 313 times

20190524_164031[1].jpg (1.41 MiB) Viewed 315 times
---
Valued Shotgunner
Posts: 110
Joined: Sat Nov 24, 2018 2:42 pm
Even tho I don't currently own one ive always been a 16ga fan.
---
New Shotgunner
Posts: 6
Joined: Fri Oct 11, 2019 10:03 am
Location: The mountains of NE Pennsylvania.
Contact:
Here is my 870 Police SKU # 82760. It is my primary home defense weapon and my "Jeep gun" when we're traveling, off-roading, camping, etc. It has an 18" barrel with improved cylinder choke, parkerized finish, 6+1 shell capacity, and low-profile rifle sights.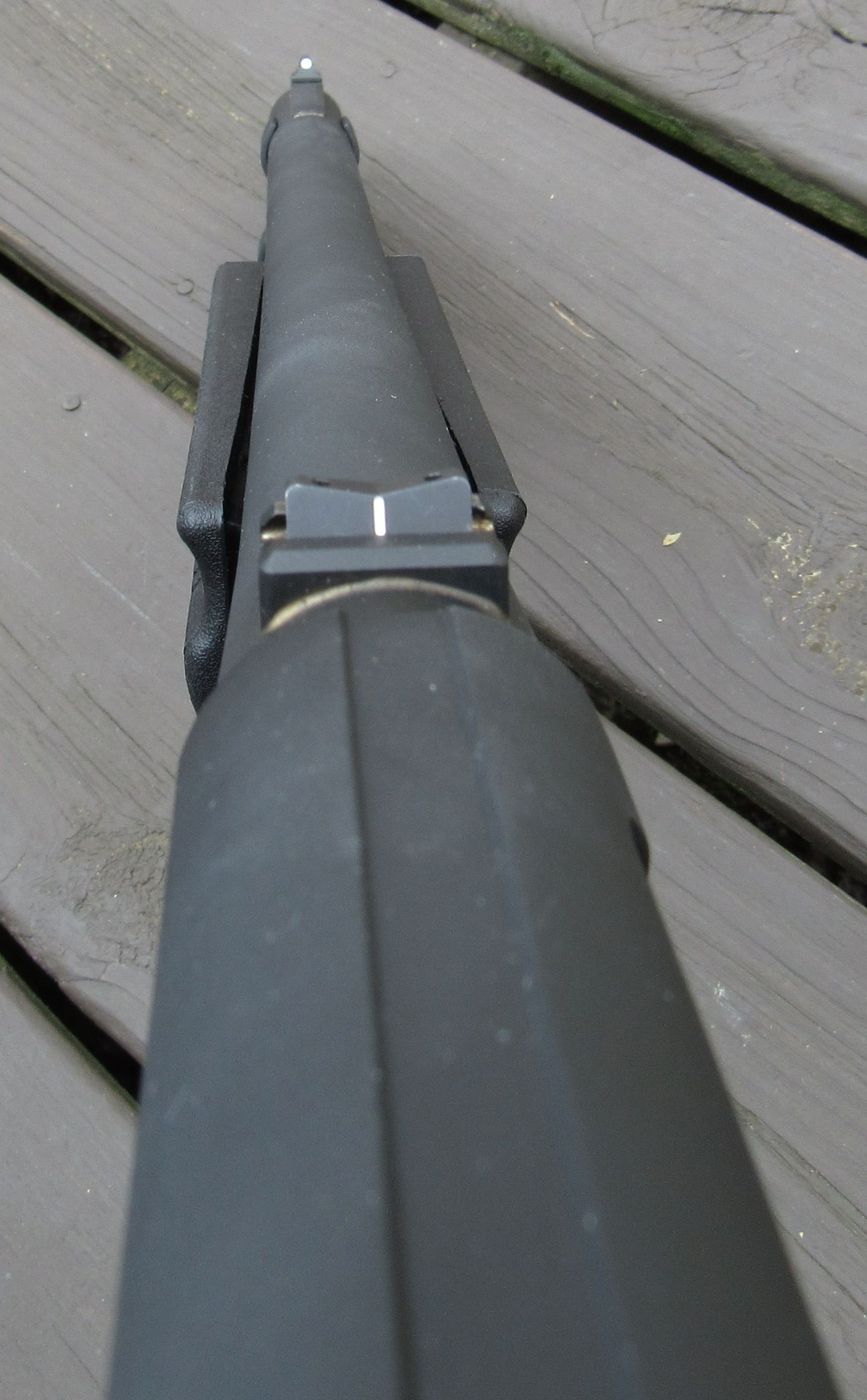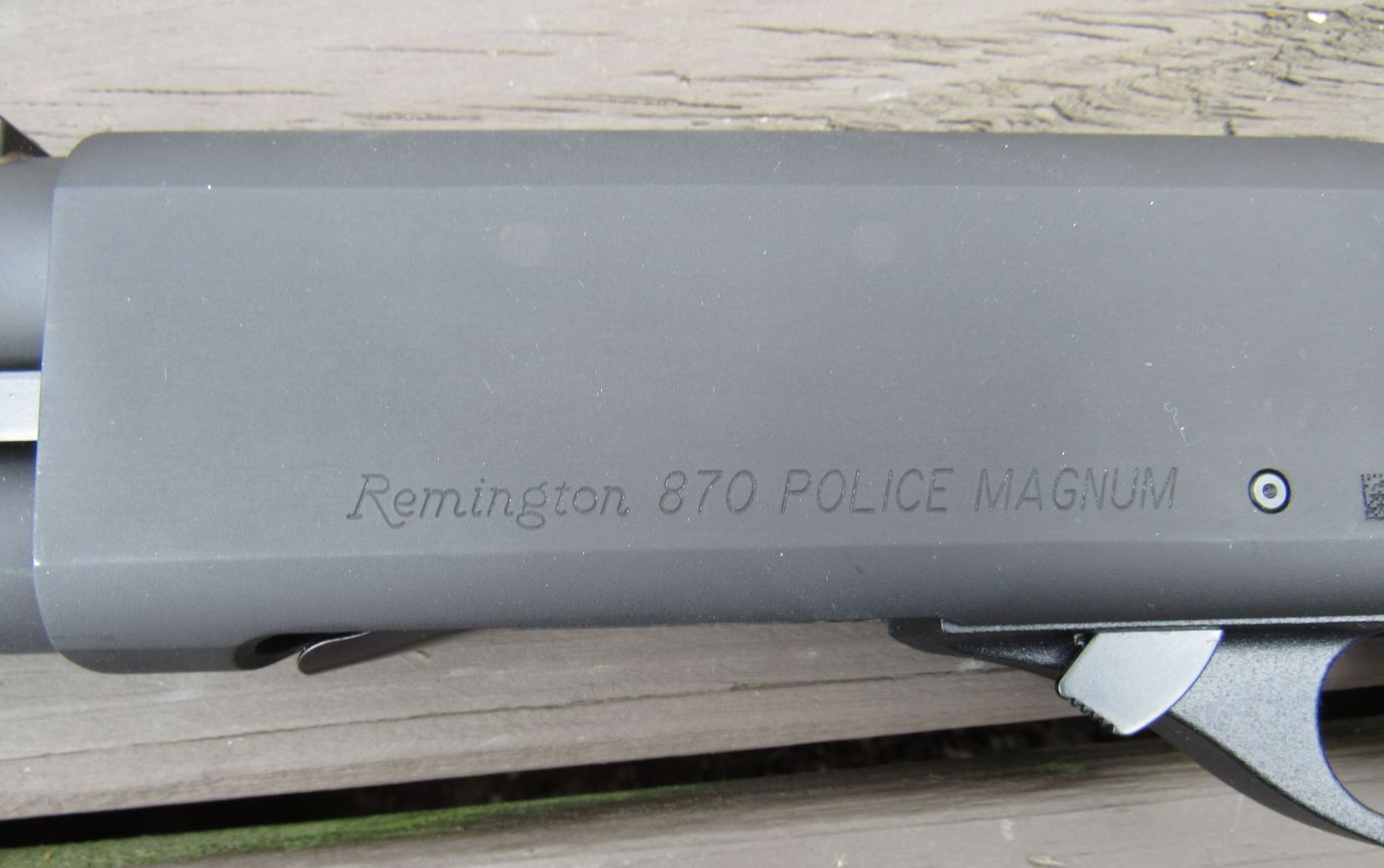 Steve
Retired NJ State Trooper (retired 4/1/1991)
NRA Police Firearms Instructor
Life Member: VFW, VVA, NRA Benefactor
---
Who is online
Users browsing this forum: No registered users and 1 guest